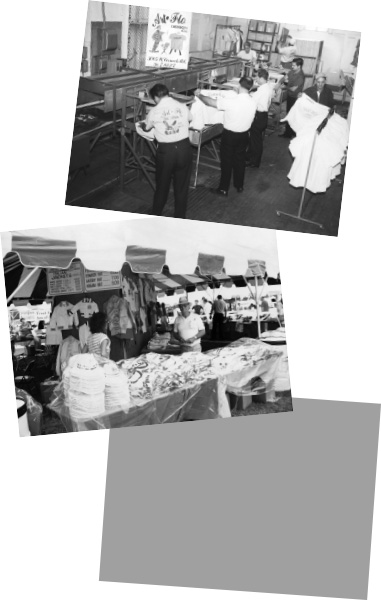 Art Flo was established in 1958 and is a Chicagoland pioneer in the silkscreen and embroidery business.
The company was founded by two entrepreneurial brothers that identified this niche over five decades ago. It was a time when the United States economy was flourishing and everyone wanted a way to display their companies, teams, and organizations that they were part of.
The evolution of Art-Flo's printing endeavors began in the early 1960's when we became a national distributor of bowling shirts.
In the 1980's we were one of the first companies to have in house computerized embroidery capabilities and embroidery became the preferred application on our customer's apparel.
In 1984 we became a licensee of Major League Baseball and have printed for the Chicago Cubs, White Sox, Bulls, Blackhawks, and Wolves.
In the 1990's Art-Flo expanded its product selection to include thousands of promotional items including pens, coffee mugs, golf products, and padfolios.
Over the past fifteen years the competition in our industry increased significantly; but we maintained a competitive edge with our knowledge and in-field experience along with our well-leveraged business ethics.
Over the past 50 years our pride in being family owned and operated has instilled great values that have allowed our company to prosper the past fifty years. We've become creditable experts in helping our clients promote their organizations with the highest quality products available at competitive pricing.